FOR OVER 70 YEARS QUALITY IS OUR STRENGTH.
Born in the 40s Tonelli S.p.A. is a dynamic company, extremely careful to keep up with new opportunities and innovations. It started as a carpentry shop and then it developed the activity into the wood trade. At the beginning of the 60s it started the production of Aston honeycomb core, a particular cardboard product used in the construction of doors, as well as in sandwich panels.
By the 70s and 80s the company made new investments in machines for panel manufacture and lamination. The business becomes an industrial reality which grew during the years till it become partner and supplier of top brands kitchens and furniture makers.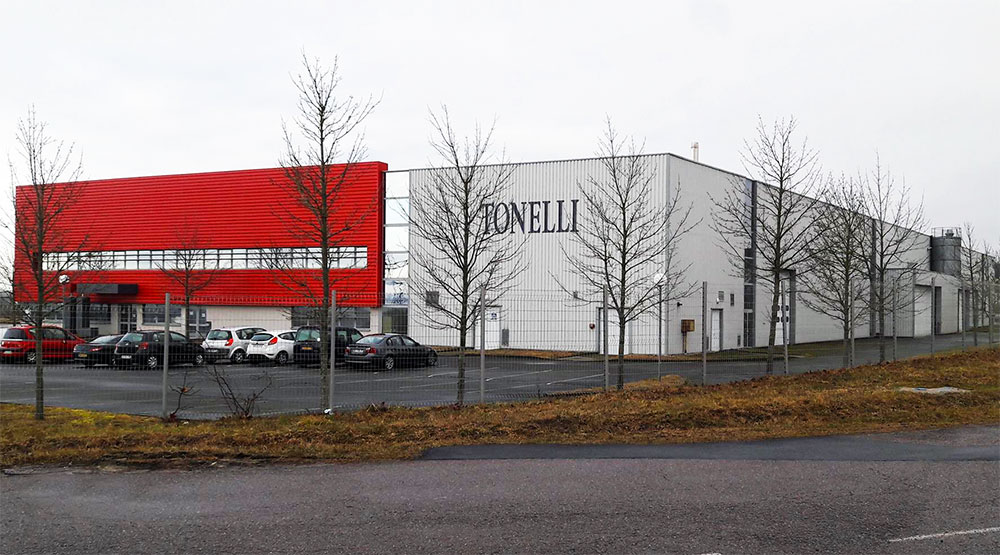 In 2005 the Tonelli group expanded to France to develop a new totally ecological product made by a honeycomb core covered by sheets of paper: the Ecopan panel.
Since 2005, new products have been developed for further markets and both commercial and promotional activities have been strengthened on reference markets in Germany and France. These growth strategies have led the company to a large increase in demand.
Tonelli France is based in Faulquemont, Moselle district, on a covered area of 8,000 square meters. About 10,000 square meters of Ecopan panels are produced for the North-European market every day.